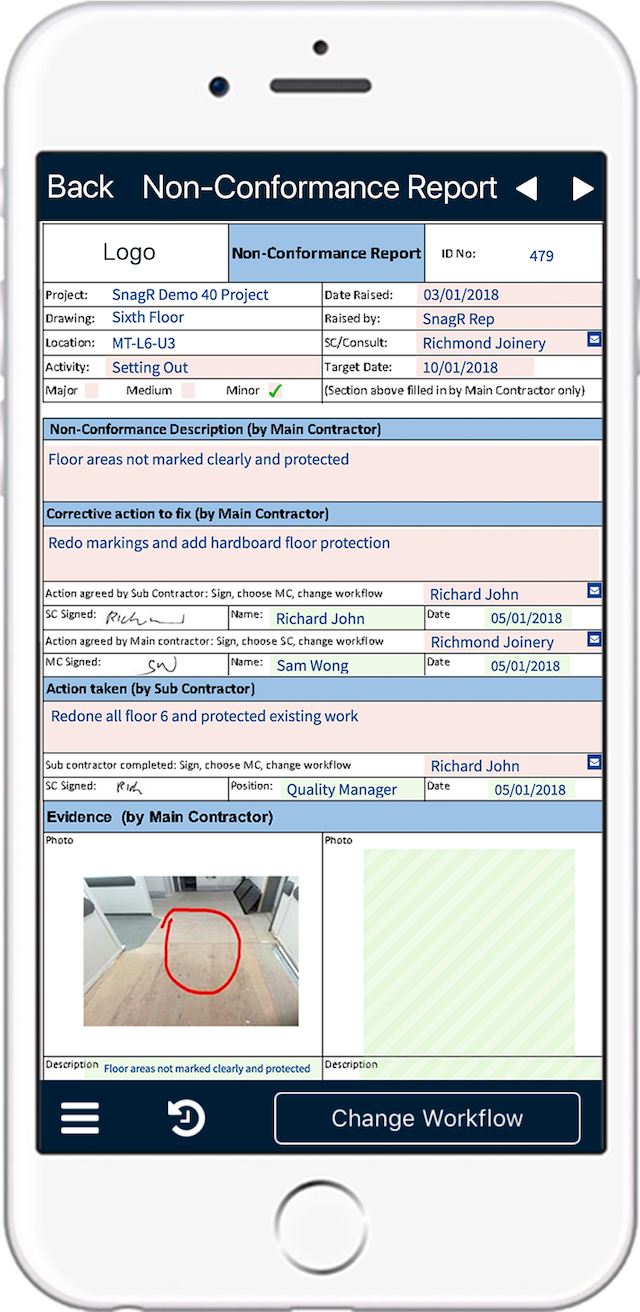 Go Paperless
True Mobility
Get access to your forms and permits on-site even when you don't have an internet connection. Fill them in as you inspect and work in the field, and never get unnecessary data-entry work in the office.
Save Printing Cost
Replace print-outs with digital drawings, forms, checklists, etc. You don't even have to 'print and file' anymore - store and retrieve all data on SnagR's secure cloud.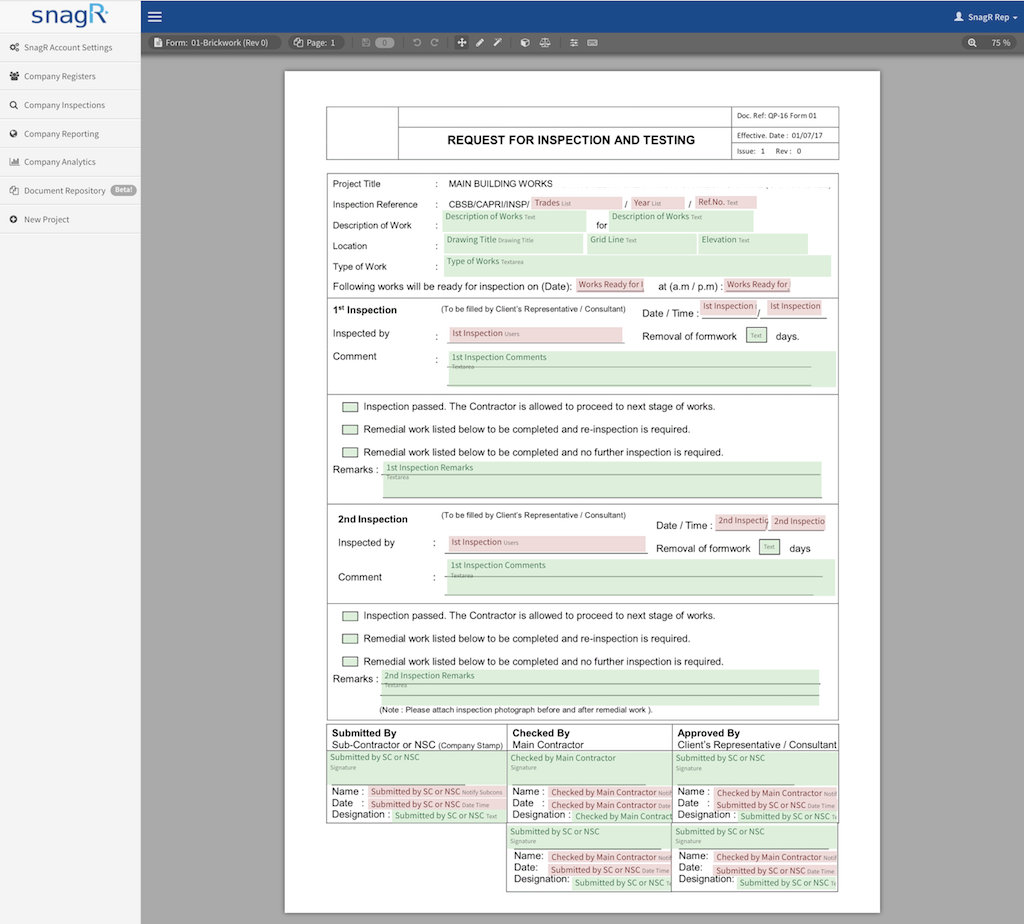 Full Customisation
Customise Forms
Digitise your existing forms and collect text, dates, signatures, photos, etc. with SnagR's mobile and/or web applications.
Automate Workflow
Workflows are built into the forms and permits to ensure procedures are followed. We can send instant notifications automatically to relevant teams to eliminate lead time lost in manual communication.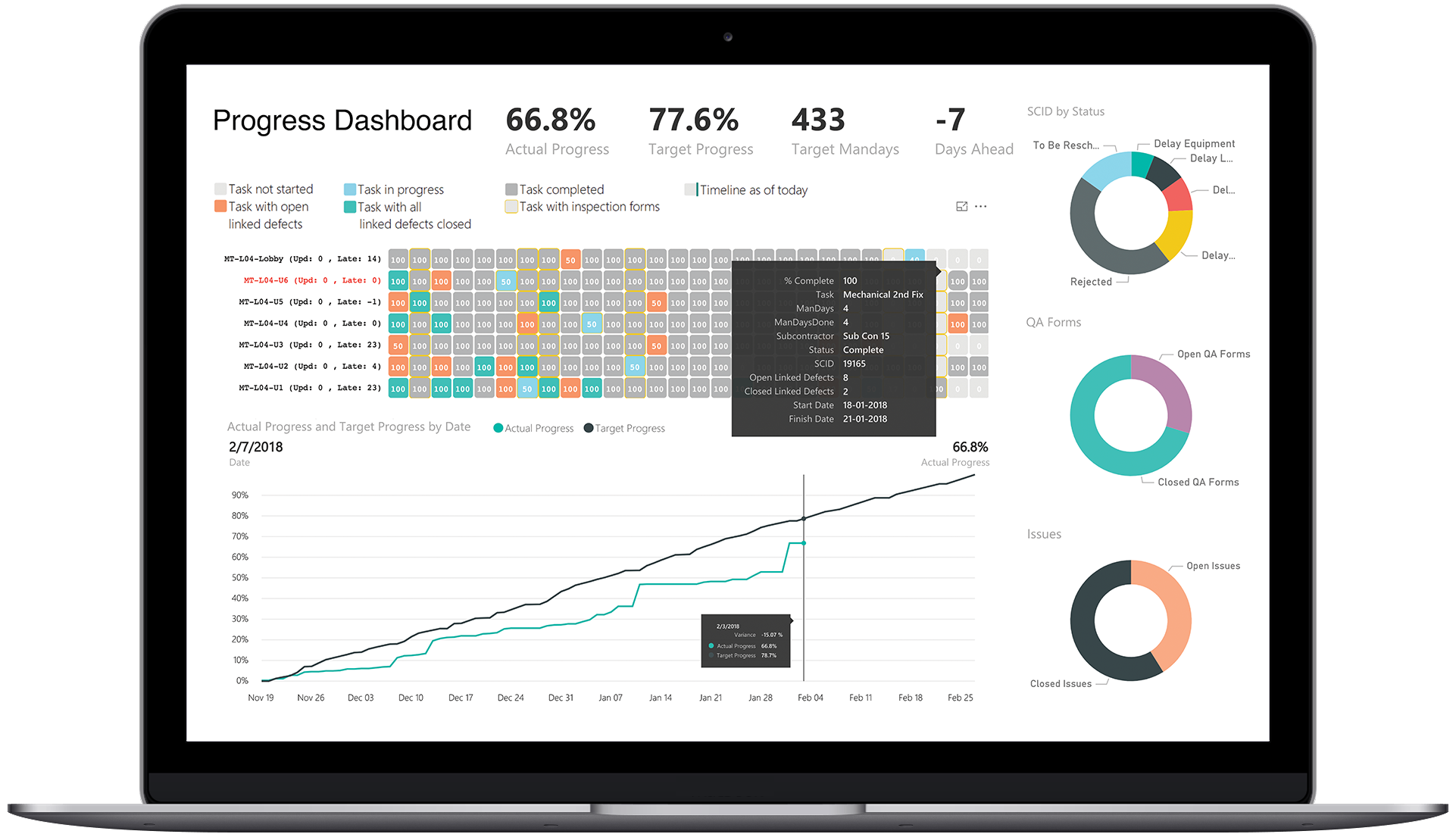 Real-time Data
One-tap Synchronisation
What you recorded on the SnagR mobile app will be synchronised with one tap and become accessible across platforms and authorised users anywhere in the world.
Data Visualisation
Easing track progress and monitor your Key Performance Index (KPI) with real-time data. These dashbaords are fully customisable and interactive to answer your specific business questions.
Read More